Thanks so much for being patient! I really had this all set up & ready to roll on July 1st. Well, you know what they say about the best laid plans right? My mom gets epidural cortisone shots for her back. Well, the last one went awry and she started suffering from spinal fluid headaches as well as her legs not wanting to work. The Dr. decided against a blood patch instead seeing if it would heal itself. Thankfully for the most part it has. My mom isn't 100% but she's WAY better than she was! Now...on to the good stuff, right????
This month we're doing an ENTIRE month of Christmas giveaways! The first up is an oh so cute Rudolph the Red Nosed Reindeer cube puzzle from
Mudpuppy
! This thing is so darling! My daughter is quite the puzzle aficionado and its an area that she has absolutely no delays in. Therefore, I LOVE shopping for new puzzles for her. Also, my family is a bit over the top when it comes to Christmas. I knew I had this Christmas in July event coming up and when I saw all of the super cute Christmas items
Mudpuppy
has to offer I knew I'd found a fit!
Mudpuppy
has sticker scene sets, advent calendars & puzzles. I love knowing that I can get something for my daughter that actually has a good chance of being liked more than the box it comes in (c'mon- all of you parents know what I mean!). Here are a few pics of
Mudpuppys
offerings: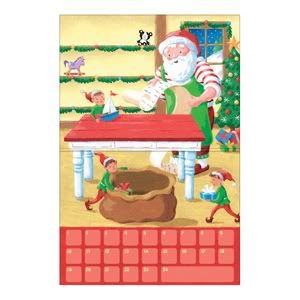 and this little cutie that
Mudpuppy
sent me to review! Its also going to come live with a lucky Sarah Simplifies reader!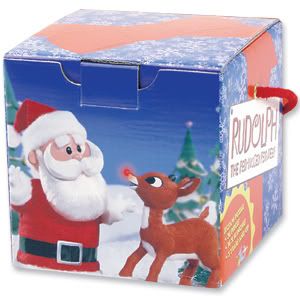 I've got to say that first of my daughter loved this puzzle. Secondly this isn't your cheapo might last for a few weeks kind of puzzle. This was a great, bright printed graphic on a nice thick base. This puzzle can definitely make it through a few holiday seasons and most likely more than one child! So, you want to know how to get this puzzle? Well, I'm here to serve!
Buy It:
Go to Mudpuppy
HERE
Win It:
Mandatory: This must be done or all other entries will be deleted.
1)Publicly follow Sarah Simplifies (this has to show up on your Dashboard for it to count)leave a comment that you are a Sarah Simplifies follower- counts as 8 entries (leave 8 comments)
2) Head on over to
Mudpuppy
and take a look around. Come back here and leave a comment of what your favorite item is. Click
HERE
to go to
Mudpuppy
- 1 entry (leave 1 comment)
So just for publicly following Sarah Simplifies and going to
Mudpuppy
& telling me what you'd love to bring home you will get 9, count them, 9 entries!
Extra Entries:
-Blog about this contest and leave a link worth 5 entries (leave 5 comments)
-Add my button to your blog 5 entries (leave 5 comments)
-Subscribe to Sarah Simplifies worth 3 entries (leave 3 comments)
-Follow Sarah Simplifies on Facebook
HERE
worth 3 entries (leave 3 comments)
-Follow Sarah Simplifies on Twitter
HERE
worth 5 entries (leave 5 comments)
-Follow Sarah Simplifies on Networked Blogs 3 entries (leave 3 comments)
-Enter the JessaKay Designs giveaway 3 enteries (leave 3 comments)
Now for the fine print:
The giveaway will end on August 15th. Any comments left after August 15th 11:59PM CST will not be counted
Please make sure that you have a visible email link or include it in your entry
Winner will randomly be chosen from all entries
Winner will be notified on August 16th of their lucky win! They will have 72 hours in which to claim their prize. If the prize in not claimed within that time frame another winner is chosen.
Open to US and Canadian residents only
Disclaimer- NO monetary payments were received for this post. All opinions expressed are my own. Different people may have different experiences with products and/or the company. I was not compensated in any other way for this review and/or giveaway.